Quote:6:20 way too many little details in all of this. Ridiculous. The hell is she gonna say next? "Twas a DAHK and STOHHHMY NIGHT. The sound of thunderous DOOM rippled though the air, carried in static shocks like tiny needles piercing my TOHMENTED AND DISH-HEVELED SANCTUM!!!!!! *lightning effects*"
LMFAOOOO
Quote:I'm watching this bullshit on 2x speed.
OMG. This is the only way I'm watching her from now on. THANK you. 
Quote:7:03 again, he takes his glasses off. He takes them off when she's saying THE MOST DAMNING SHIT (she thinks). If he was AFRAID of what she was saying because he's GUILTY, he'd LEAVE the fucking glasses ON as another line of defense. He's not doing that shit on purpose.
Holy shit... YES!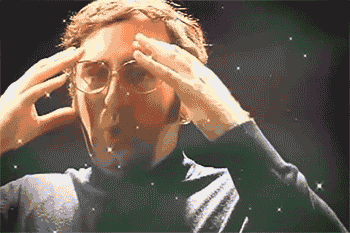 Quote:12:10 ...I wouldn't be surprised if they interrupt her while she's trying to make this point. 
...
12:27 there's the interrupt.
You are on FIRE. 
Quote:32:28 her PUBIC BONE? Wow, I wish she'd straighten up and cut out the crying and talk normally so I could fantasize about Johnny Depp taking me by force in a drunken lustful rage, but she's totally ruining the moment.
Bro. Jesus... 
LMFAOoo
Quote:49:00 SPINACH? Oh dear God... SHE CAN'T EVEN COOK. SHE DOESN'T EVEN KNOW ABOUT HERBS. This is the worst thing I've heard so far.
Bahahahaa. This is my favorite comment so far. 
Dude. 
This commentary is exalting the whole trial. Like, thank you God for this trial, because now we get Chatwoman's take on it. 
Quote:54:40 oh Jesus dude... not this shit again. Good Lord. I'm not a drinker, but I feel the need for a stout one right about now. I hope Johnny hasn't relapsed too.
LOLLL.
Fuck. I can't keep up. You are rolling HARD. Flowing. 
I stand in awe.